Each ingredient in INVIA has been hand-selected for a biological purpose to promote alertness, focus and increase energy levels within your brain.
Cognizin®
Previous research demonstrates that daily consumption of 250 mg of Cognizin® improves attention (McGlade et al., 2011). Every stick of INVIA contains 250mg of Cognizin® citicoline. Our key ingredient, Cognizin® citicoline contains a unique combination of choline and cytidine. Choline is available in many foods that we eat (e.g. potatoes, cauliflower) but cytidine isn't widely available in foods consumed in Western diets.
Ornithine
Results of a randomized double-blind, placebo-controlled clinical trial of adult office workers revealed that a combination of ornithine and caffeine reduced fatigue, and increases stamina and concentration more than caffeine alone (see study and figure). Ornithine is an amino acid that stimulates the breakdown of carbohydrates, proteins and fat—resulting in the release of stored energy. Ornithine also reduces ammonia—which is harmful to the body and brain, causing fatigue, confusion, and slower thinking speed.
Caffeine
INVIA contains 100mg of caffeine which is about the same amount as a cup of coffee. Caffeine helps us stay alert and physically active by temporarily blocking feelings of fatigue. It is clinically shown to increase stamina, enhance focus and boost physical endurance. When people think of caffeine, they think of the "energy" that it provides. The energy that comes from caffeine is really an increase in mental alertness. Caffeine works by activating the adenosine system in your brain. This results in your brain becoming more "active".
Vitamin E
One serving of INVIA provides more than the recommended daily intake for Vitamin E. The natural production of energy (adenosine triphosphate) in the brain results in oxidative stress that can cause havoc on brain function. Vitamin E exerts antioxidant properties which help to naturally combat this stress.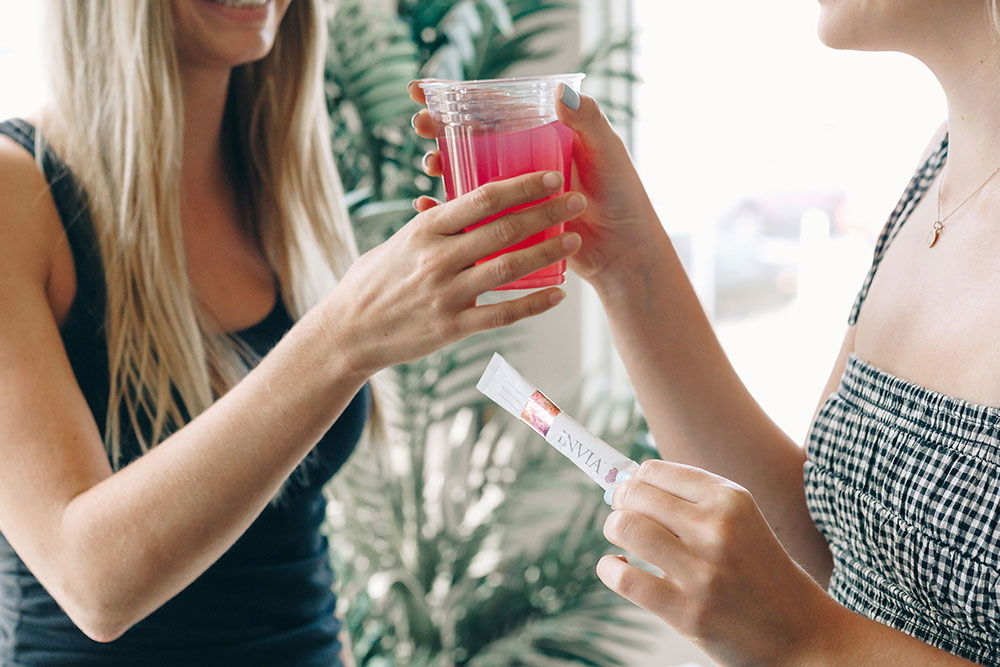 In a randomized, double-blind study, the INVIA formula improved electrical brain activity when compared to placebo, promoting study subjects to a state of alertness. What could you accomplish with more brain power?


Reference: Int J Food Sci Nutr. 2014 Dec;65(8):1003-7. doi: 10.3109/09637486.2014.940286. Epub 2014 Jul 21.
Read Study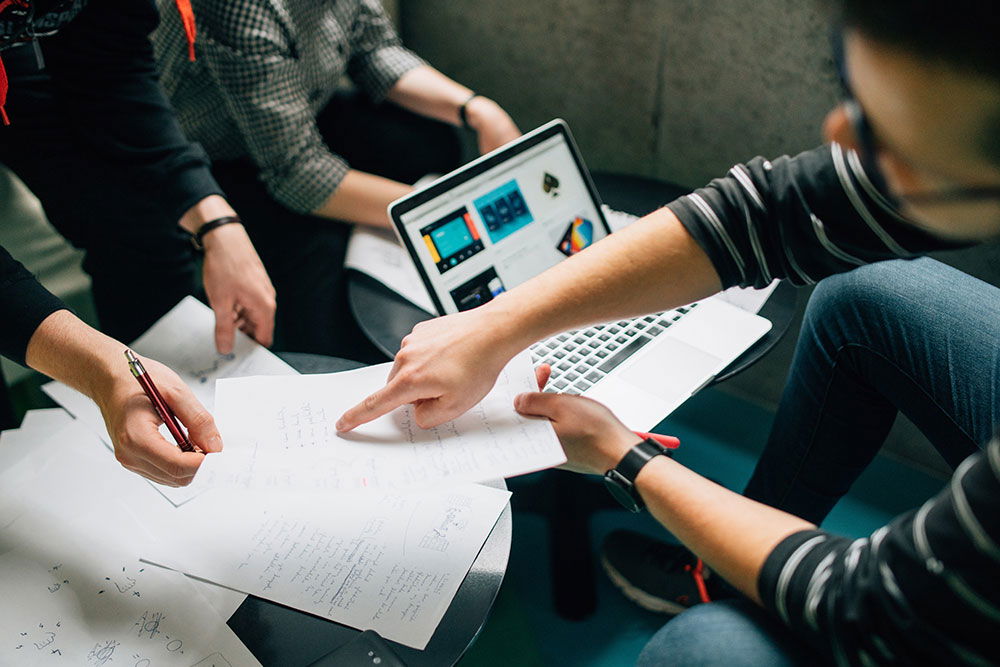 Individuals who consumed a combination of caffeine and ornithine (an amino acid) reported more willingness to work, improved mood, and better concentration when compared to the consumption of caffeine alone. Despite conventional approaches, more caffeine isn't always the most effective tool for concentration. INVIA uses the right combination of ingredients at the right doses —so you can work smarter, happier, and more effectively.


Reference: Prev Nutr Food Sci. 2014 Dec;19(4):367-72. doi: 10.3746/pnf.2014.19.4.367. Epub 2014 Dec 31.
Read Study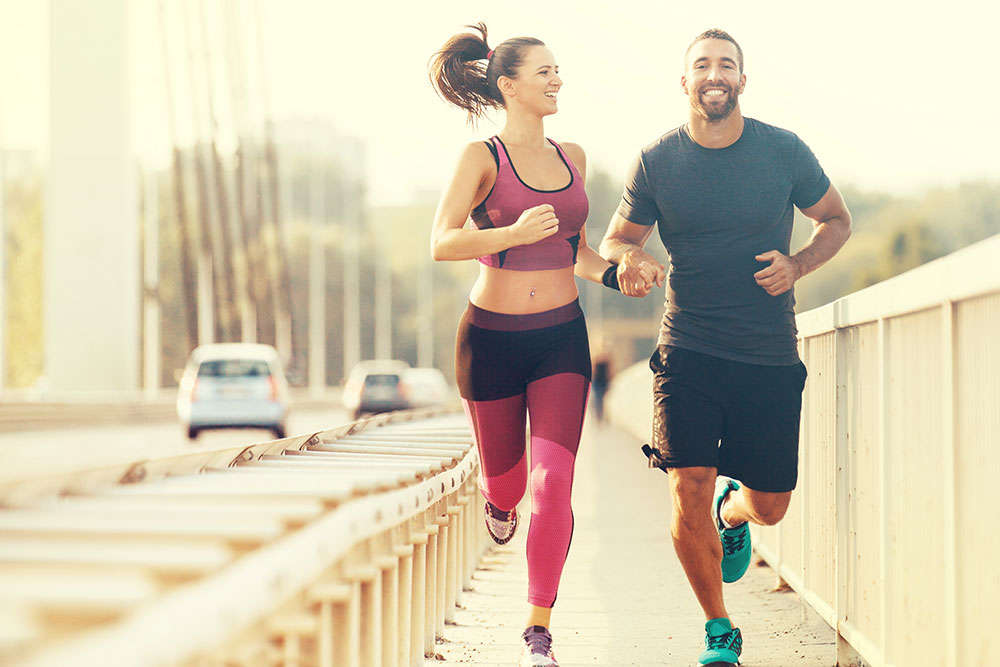 Our Formula & Performance
After participants consumed the INVIA formula, a follow-up randomized, double-blind study revealed improved performance on tests of visual learning, reaction time, and processing speed. Who couldn't use that kind of improvement?

Reference: Int J Food Sci Nutr. 2012 Jun;63(4):421-5. doi: 10.3109/09637486.2011.632623. Epub 2011 Nov 7.
Read Study
What is Cognizin Citicoline?
Danielle Citrolo, PharmD, RPh is manager of technical services for Kyowa Hakko USA. Dr. Citrolo has experience in developing clinical research protocols and managing clinical trials; quality assurance, and regulatory affairs. Dr. Citrolo earned her BS in biochemistry and BA in chemistry from North Carolina State University, and her Doctor of Pharmacy degree from Albany College of Pharmacy in New York. She is licensed by the New York State Board of Pharmacy.
Dr. Steven Bruce on Increasing Brain Health
Dr. Steven E. Bruce, Ph.D. is associate professor and director of clinical training at the Center for Trauma Recovery at the University of Missouri, St. Louis, Department of Psychological Sciences. His clinical research focuses on the cutting edge of brain biology and neuropsychology to find ways to increase brain performance.
Get Started with INVIA Now
Try INVIA and experience the benefits, backed by science, first hand! It's risk free with our 100% money back + free return guarantee!
Buy Now